In Memory
Renee Corley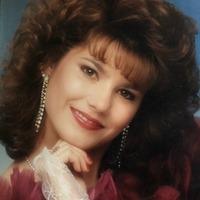 Renee Shirelle Corley was born in Fort Sill, Oklahoma on March 17, 1969 to Ray L Corley and Rose Marie Corley. She died peacefully in her sleep in Lufkin, Texas on Feb 5, 2022 at age 52. During their lifetime, her father served our country in the Army and gave her the opportunity to live in many states and the areas of Nuremberg and Grafenwoehr, Germany.
There are many stories to tell about the family's travels through Germany and about the customs and their experiences, this allowed her to learn from her mother, bringing Old World German dishes from their travels to the table. Renee graduated from Livingston High School and as well from Sam Houston State University with a Bachelors in Business Administration and in later years got her taste of the medical profession in phlebotomy and taught at Angelina College and also worked with 1 Bios in Lufkin TX.
Renee was a very devoted mother to her 2 boys, Aaron Horton, age 25 and Tyler Cupples, age 14. She was a very loving mother that put her boys first. Her mother Rose tells also, that when Rose needed care, Renee was devoted and took very good care of her as well. The entire Corley family were very caring and expressed the words 'I love you' freely between family members and taught others to not be shy in saying those words to warm others hearts.
She had a fun loving character and brought laughter with her to every occasion, sharing smiles with everyone in the room. She loved all things to do with the ocean and beach, including scuba diving being the center. As well, she loved 80's Rock and Eddie Van Halen always being her favorite.
She was preceded in death by her father, Ray Corley, brothers, Larry Anderson, Keith Corley, Jackie Ray Corley, and sister, Donna Corley