In Memory
Shayne McDonald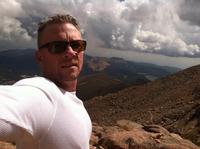 We are saddened to hear about the passing of our classmate Shayne McDonald.
Shayne Bradley McDonald, 50, former resident of Livingston passed away July 16, 2020 in Colorado Spring, Colorado. He was born July 21, 1969 in Huntsville, Texas to parents, Jimmy and Laura McDonald of Livingston.
He is survived by his wife, Bonnie McDonald of Colorado Springs; son, Dustin McDonald and wife Paula; grandson, Wyatt McDonald all of Rolla, Kansas; sister, Shelly Tullos, husband Jason and nephew Bradley all of Livingston; uncle, Sam McDonald and wife Bonny of Corrigan; and uncle, Robert McDonald of Livingston; along with a host of cousins and friends.
He is preceded in death by his grandparents, Wilson and Jerutia McDonald, and Ike an Ida Vance; along with uncle, Tommy McDonald, all of Livingston.
He graduated from Livingston High School, Class of 1987.
Shayne and his wife enjoyed fishing and hiking in the mountains behind their home which backed up to the Garden of the Gods National Park in Colorado Springs.
He was owner and director of "My Brother's Keeper", a sober living home in Colorado Springs. Services were held Sunday, July 19th in Colorado Springs.